Formerly known as the 22 nd Engineering Department of Shanghai Infrastructure Construction Bureau, SEPCO1 Electric Power Construction Corporation (hereinafter referred to as SEPCO1) was founded in 1952 and was put into administration of State Grid Shandong Electric Power Company in 1956.
Now as a key enterprise of Power Construction Corporation of China, which ranks in Fortune 500, SEPCO1 possesses over 30 qualifications including Grade A+ general contracting qualification for power plant project, Grade A general contracting qualification of architecture construction, Grade A qualification for power plant commissioning, GradeΙ qualification for boiler erection and retrofitting, Grade A design, manufacture, installation and maintenance qualification for hoisting machinery, general contracting qualification for municipal public project and contracting qualification for environmental protection project etc.. We also hold ASME A, PP, U certificates as well as NBR certificate. In addition, we are rated as National Contract Abiding and Promise Keeping Enterprise and National New High-tech Enterprise, and are honored as "Iron Army of Electric Power Construction".
The past 60 years have witnessed the company's arduous efforts as well as its outstanding achievements. It has developed into a large-scale state-owned electric power engineering company featuring comprehensiveness, collectivization and diversification. Its business covers coal fired power plant engineering, nuclear power plants construction, new energy power generation, design and commissioning of power station, operation and maintenance of power plants, transmission and transformation, infrastructure, design and manufacture of hoisting machinery, trade and logistics, investment and financing etc., being capable of offering integrated and whole industry chain services.
Over these years, SEPCO1 has completed more than 600 power-generating units of all kinds with a total installation capacity of more than 114000MW. By contracting and building projects in over 10 countries throughout South America, South Asia, Middle Asia, West Asia and 30 provinces, municipalities and autonomous regions in China, SEPCO1 turns out to be one of electric power engineering companies whose projects are distributed most widely and whose business scales run largest.
Company Strength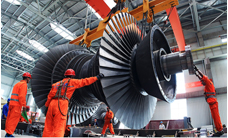 SEPCO1 constructed first generating units of all kinds from 50MW to 1000MW in China and created national-wide records in installing units with the capacity of 100MW, 200MW, 300MW, 600MW and 1000MW at the same period. The projects constructed by SEPCO1 have won National Quality Engineering Award (Gold) three times, Luban Award five times, National Quality Engineering Award (Silver) and more than 70 national and provincial excellent project awards. The company has also been commended by the State Council, relevant state ministries, All China Federation of Trade Union (ACFTU), and the party committee and government of Shandong Province for many times. Furthermore, SEPCO1 has successively acquired more than 260 provincial and ministerial level honorary titles, such as the Citation of the State Council, National Advanced Group, National May Day Labor Award, National Advanced Group for Safety Production, National Excellent Engineering Enterprise, National Advanced Quality Efficiency-oriented Enterprise, National Advanced Unit for Enterprise Cultural Construction, National Customer Satisfaction Enterprise and China Five Star Enterprise for Fulfilling Social Responsibility etc. There have been two winners of the National Labor Model and over ten winners of the provincial and ministerial–level labor model.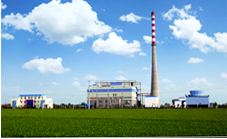 Company Vision
Looking into the future, SEPCO1 will adhere to the core values "open, trustworthy, responsible and win-win", as well as the development strategy of "expanding international market first while maintaining domestic market, investment-driven development, and diversification". Meanwhile, we will carry forward Iron Army Spirit that is to strive, to dedicate, to innovate and to surpass. We will continue to provide most sincere and most premium service to customers and create more safe and clean energy. In the process of implementing projects to customer's satisfaction, the enterprise and its staff will grow together and strive for the goal of turning into a renowned management technology and quality efficiency-oriented international engineering company.