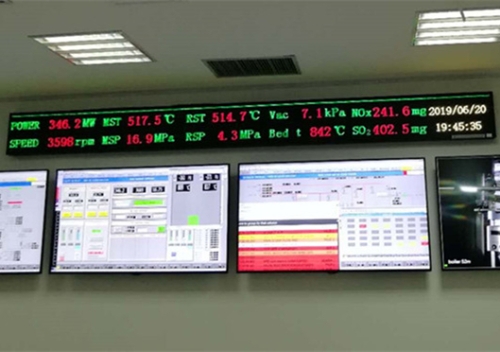 The RTR (Reliability Test Run) in PAMPA project built by SEPCO1 was completed successfully at 7:45 PM on June 20(local time in Brazil), laying a solid foundation for the project to be put into commercial operation by the end of June.
During the RTR period, the unit ran with 99.9% load rate, 100% electric protection input rate, 98% I&C automatic input rate, and 100% input rate of electric auto-device and instrument. Meanwhile, the calibration for the Continuous Emission Monitoring System (CEMS) carried out by third party was completed successfully; each system of unit was under smooth operation with normal status and parameters, without causing any safety accident or mis-operation tripping event.
Thanks to the PAMPA Project Department's scientific planning and meticulous organization, as well as close cooperation of all the agencies participating in construction, the unit has passed the RTR successfully and earned the recognition and high praise from ENGIE Group, the Owner.