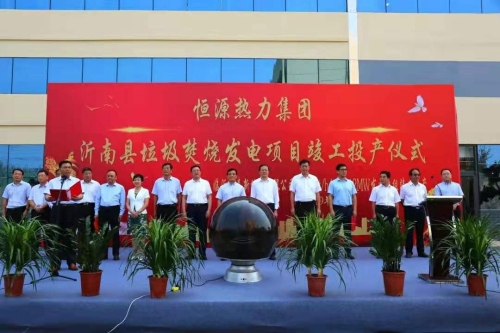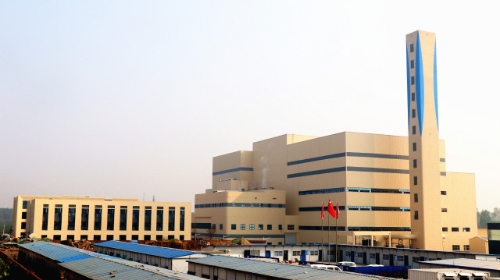 At 10:18am on September 28, the first waste incineration power generation EPC project constructed by SEPCO1, i.e. Yinan domestic waste incineration power generation project was substantially completed and put into operation, presenting a birthday gift to the 70th birthday of New China.
Project completion and put into operation created a number of "first".The company's first waste incineration power generation EPC project, Yinan County's first waste treatment plant project, the company's first square chamfer shaped chimney and so on. At the same time, it has created a good record that the vibration of each bearing bush of the same type of turbo-generator set is not more than 0.003mm, and the emission index of flue gas is even better than the national standard (GB 18485) and the European standard (2000/76/EC).
The electricity is generated by burning the waste so that the waste can be reduced and turned into harmless material and resources. It is of great significance to realize the integration of social benefit, ecological benefit and economic benefit, and promote the construction of ecological civilization and the construction of resource-saving and environment-friendly society.
After the operation of the project, it is expected to deal with waste about 219,000 tons per annum with electricity generation of annual average 87 million KWH. Among which, 64.3589 million KWH will be exported to the power grid. Also, the power plant will completely solve the difficult situation of consumer waste disposal in Yinan County and greatly improve the environmental conditions of Yinan County, promote the development of its economy to realize high quality, enhance Yinan County people's well-being and the acquisition of happiness.